---
Train your Cats, not to Scratch!
Cats get to stretch out their bodies and extend and retract their nails. When they scratch, the movements help remove the outer nail sheaths. Cats also scratch to leave visual and olfactory (scent) markers. 
Our Anti-Scratch protector adhesive tape can repel cats and help you train your pets to develop the habit of not scratching your precious furniture.

Once your cats have gotten the idea that it is unpleasant and unattractive to scratch this surface, you can easily remove this transparent tape.
Product Specifications:
Material: Vinyl
Size: Small ( 5.9 × 15.7 inches) and Medium (5.5 × 18.9 inches)
Package includes: 2 Pieces x

 

Cat Scratch Guard – Furniture Protector®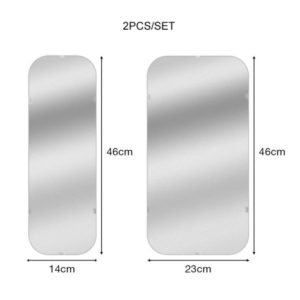 This section doesn't currently include any content. Add content to this section using the sidebar.